Best dressed to me:

fave performance: Keri Hilson! she danced her lil legs out! she had the MJ fits and her and her dancers made the best out of a short amount of time. she could've did her regular performance like the rest and just yell "we love you Michael" at the end but she actually was the only one to me to put a lil Michael in her style.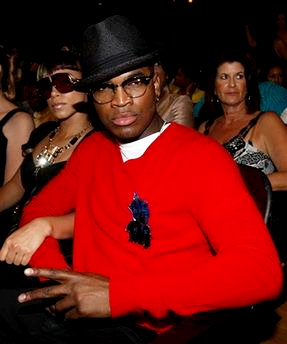 fave overall: neyo! he acted like he was the host he song perfect & danced with the artist he brought out..next year i wanna see more neyo & hear him he looks good/better without his hats!

Host: bad! he messed up on words he wasn't really funny he didn't posses stage presence maybe because the Micheal thing & he performed more than once?? we seeing you the whole night please don't be stingy lol.. and them small ass clothes he had on..IDK if Janet was crying because of her brother or because of him acting a damn fool!
ps. was that dude from baby boy like serious? i think he really wanted to whoop Tyrese hmm and that butter shit..you know its out of line when keyshia cole look shocked!