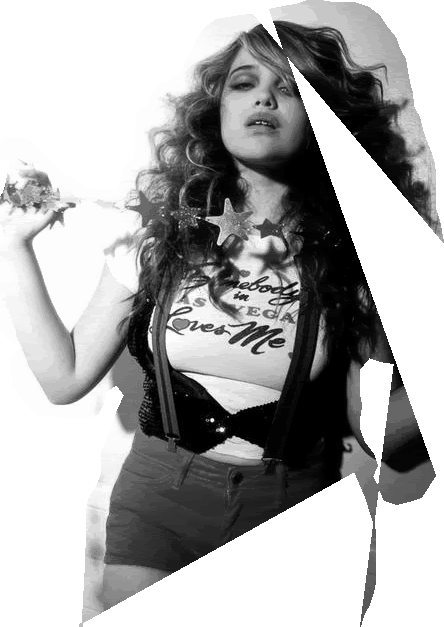 Me being from

California

I know how easy it is to spot a musician or someone striving to be an actor of some sort.

So the

real task

is when you can find somebody who is totally different than

every b

ody

. S

ome

one who can multi task and isn't afraid to step out of the circle and into a square - and that person is Sky

Ferreira

. If you own a

myspace

than you probably already know her as being one of the many beautiful faces of one of the

dopest

creative T-shirt lines - waffles . [ or street gang - as they like to put it

lol

] but if you dig a little bit harder & deeper to get to know this wise beyond her 16 years girl - you will find an old soul . Her voice is so

Unique

and strong [

sorta like you Duffy

] it would make you think "This cant be her" but it is and shes only

16 years old

- and with an even more tasteful style and a Photogenic face we gotta love us some Sky . And quite frankly she is a phenom in the net world x probably one of the biggest deals in the streets of Los Angeles [ ;) ] . Not caring if anyone is on her band wagon nor afraid to speak her mind who

wouldn't

love her?!Wwith her tough hardcore but still girl next door image she brings life to this dull light and with her

myspace

ranking at 1289116 (820997 more since I

interviewed

her) views and numerous photo shoots in her back pocket - Sky's got us wondering what can she do better than this?! seeing how she

isn't

signed - and

isn't

legal.. yet, and some how she already has 26931 (vs 12214 when I

interviewed

her) of

myspace

wrapped around her fingers like puppets . so i decided to get to know this multi talented
Retro Princess, beyond her vintage photographs and catchy slogans the real sky just to
see what all the fuss is about .
Check out our OLD interview and be sure to check back in for a new interview. (sorry the pics are from the old blog)

Viva La Hand Bag - Who is Sky

Ferreira

?
Sky - A little bit of Riff

Randle

and Vikki the Small Wonder. Have you seen that show?its a 10 year old robot girl that wears bows and cute dresses.
Viva La Hand Bag - I

don't

think I have, I will have to check it out!! Besides Vikki what gives you inspiration for your songs?
Sky-
Imagination
boys that look like

james

dean....
oh and outer space

Viva La Hand Bag - I AGREE! Imagination is KEY,

I'm

always in a Fairytale world where

every things

perfect ha. When people listen to your music what do you want them to get from it or how do you want them to feel?

Sky - Well, I want people to DANCE, but I want every song to have meaning...you know something to relate to...even if you're 12 or 92.....Also some people to enjoy some actual pretty ballads.
Viva La Hand Bag - That reminds me of what Rihanna has been saying her music is like. Who do you look up to?

Sky - Blondie...Prince.....Susan Eldridge (my favorite model ever)...Outkast...Joan

Jett

..Michael Jackson..David Bowie...and my

bestfriend

Niko.

Viva La Hand Bag - GASP! Michael Jackson..Who doesnt like Mich? What was it like recording your first track?

Sky - Well I did "god bless" when I was 13. It was a

billie

holiday cover. It was random...but I felt way cool hearing me sing through my mom's speakers.

hahaha



Viva La Hand Bag - (smile) I remember my mom brought me this barbie mic where I could sing and hear myself in the radio! So I know how that feels :]. Who are your top 5 bands?

Sky - Wait do you mean

of the moment?

or
of all time?

Top 5 Of the Moment
1.

Lykke

Li
2.Chester French
3.

Miike

Snow
4. Justice
5. Oh No! Oh My!

Top 5 of all time
1.Joan

Jett


2.David Bowie
3.Elton John
4.Daft Punk
5.

Outkast
IM

SOOOOO

MAINSTREAM!

ahahahahhaha
Viva La Hand Bag - No worries ;] you're making me update my IPOD! lol When you are not recording or being a model, where can we find sky??
Sky - Day dreaming...slip and slides...karaoke...drooling over James Franco.

Viva La Hand Bag - Where do you see yourself in 10yrs??

Sky - Married to James Franco and possibly living on Mars....Oh and 26......

Viva La Hand Bag - Who is some one dead or alive, that you wish you could have/could meet?
Sky - Michel

Gondry

. My favorite director ever.
Viva La Hand Bag - What & who is sky's dream duet?? and what would it sound like?
Sky - Oh there is so many...I honestly can't choose...
Viva La Hand Bag- If you could describe yourself in with one song lyric what would it be??
Sky - "I have the heart of a Tiger, the mouth of a trucker, some call me a little girl, I'm a crazy

motherfucker

..."
Viva La Hand Bag - I like its Fiesty! But sadly we're

coming

to thee end.. If you can give a fan any kind of advice, what would it be?

Sky - You don't have to comb you're hair.....just make sure to keep you're legs closed and take showers.


x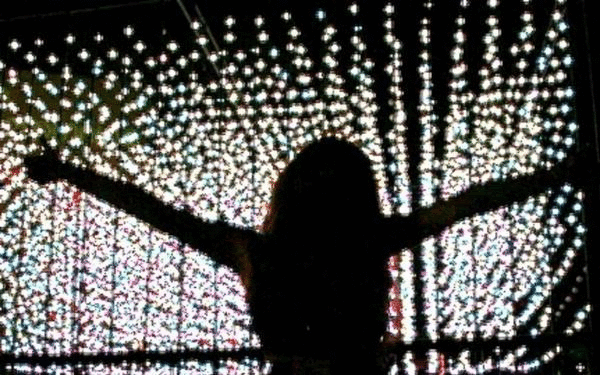 so

whether

its

Music

or being the next

PIN UP

sky seems to have it all figured out . and now you have a real reason to Gaze into the sky - just make sure to watch out for Ms.

Ferreira

. or you can even join her fan club by adding
Sky's official Music Space